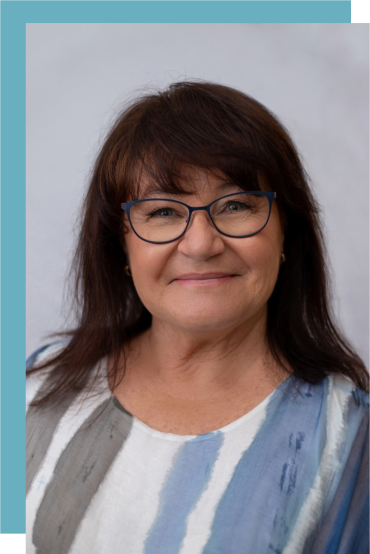 Hello I'm Margaret
As a creative engagement specialist, I help people of all abilities tap into their creativity to experience joy, self-discovery and improved wellbeing.
Creativity is a basic human need.  To be allowed the opportunity to create is a human right. Unfortunately this is often denied us as we age and start to lose our independence.
Did you know that even though our  brains age, it doesn't diminish our ability to create?
Dr. Bruce L. Miller, Behavioural Neurologist, once said that and I witness it every day.
Artintuit's programs are based on my 2012 research study – the Drawing Memories Program – that I designed and developed for people with dementia.
This program specifically helps carers, and leisure and lifestyle teams, who struggle – due to lack of time and resources – to find meaningful activities to alleviate the boredom, loneliness, and behaviour issues of people in their care.
And I get it. I've witnessed it – exhausted yet dedicated carers who just want to get on with what they're good at. Sound like you?
I work closely with community, aged care and disability services to provide accessible and inclusive artmaking activities tailored to the individual. Based in Newcastle, Australia. I facilitate sessions face to face and depending on your needs, restrictions or location, delivery can be on-site, online, or in-home, either one-to-one or in groups.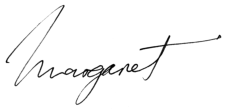 Art that engages your people to help them thrive.
Drawing Memories
Aged care
Residential
Hostel living
Day therapy
Home care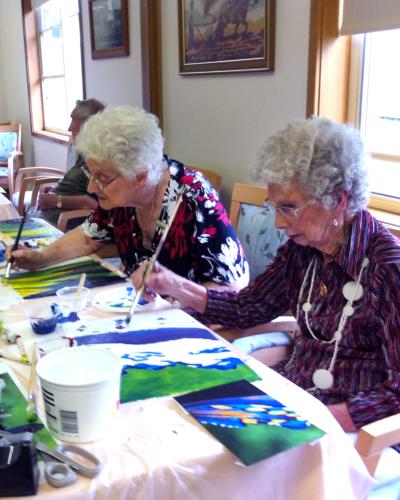 Drawing Connections
Clubs and associations
Seniors' groups
Retirement living
Gallery and museum visits
Staff respite / carer's groups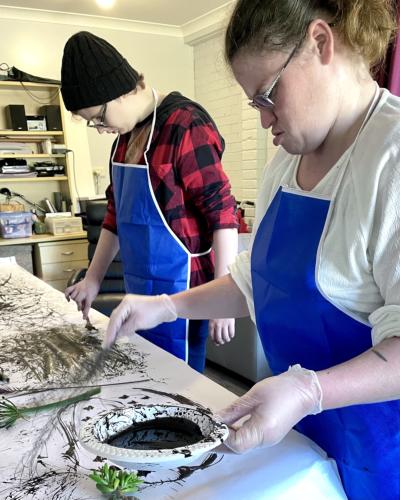 DrawAble
Share houses
Community workshops
Individuals
Art for Health's Sake
I believe art offers a palette of potential for future healthcare.
Research shows that creating art can activate new neural pathways to the brain, which can improve or delay the effects of some dementias.
Artintuit designs activities that go beyond typical 'colour-in templates' to activate both sides of the brain, ways for participants to feel both stimulated, and calm through problem-solving and the creative 'flow' state.
Diversity, culture and identity are at the heart of all Artintuit's programs.
They are designed to support the emotional needs of the individual and are facilitated with realistic expectations, gentle direction, and huge doses of fun and laughter.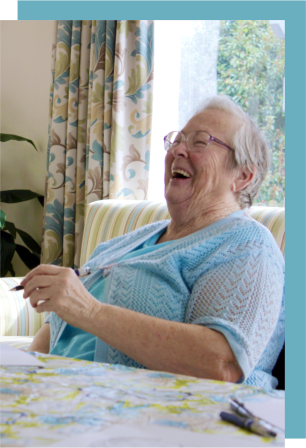 "I see new neural pathways being made before my very eyes – I see one arm supporting another in a way that would be hard to replicate in any other daily activity or exercise class, reinforcing those new neural links.
I see perseverance that results in pride, and I see art being made."
Robin Blackwell
General Manager
SummitCare, Wallsend Person-Centred Program Design
Designed with people in mind, Artintuit programs are satisfying for everyone
Clients & Residents
Accessible and inclusive
Challenging in a gentle and encouraging environment
Focusses on the process, not the outcome
Independent decision making
Communication & social connection
Carers & Lifestyle Staff
Supply all art materials
Set up, clean up and facilitate
Frees up staff time
Offers inspiring new ideas
Reconnect with clients and residents through shared creative activities
Facility Management
Happier residents need less staff time
Happier residents show less behaviours of concern
Happier staff need fewer sick days
Engaging, impactful program satisfy assessors
Joy and laughter is brought to your organisation
Families reassurance and satisfaction.
When staff and resident make art together the task focus disappears and person-centred care is fuelled.
Read some amazing outcomes of client stories.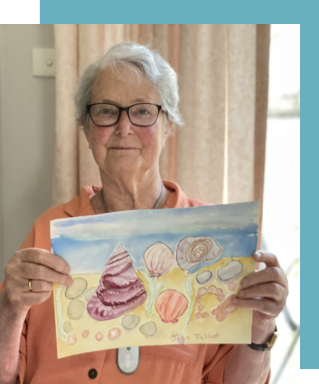 I've had personal experience of living with and caring for a person with physical challenges.
I've felt the emotional upheaval of transitioning parents into aged care. I understand dementia. I've met grief and loss.
I've used art to harvest all of that.
And you get to reap the benefits of what sprouted from my personal experience!
Want to dig up some background info?
Watch the video to learn more about the Drawing Memories Program.
"I was amazed how their drawings kept reviving memories from so long ago – mum and dad
haven't talked to each other like that for years – they just kept remembering things!"
Daughter of resident, SummitCare.
Compliant and Proven Activities
Artintuit programs are developed exclusively from the outcomes of my PhD research study.
All programs are based on the same principles and structure and customised to suit
individual preferences and the needs of each facility.
Research Based
Drawing Memories Program developed and tested specifically for people with dementia and disability.

Outcomes presented at international and national conferences.

Ongoing university affiliation.
Professional
Facilitated by a trained Creative Engagement Specialist and professional artist.

Certification in the understanding of dementia and disability.

Experience in caring for the elderly and disabled.

Quality materials and unique activities – not craft and not cookie-cutter templates.
Compliance
Australian Aged Care Quality Standards – Read how here.

NDIS Code of Conduct.

Supports physical and psychosocial needs.

Enhances emotional wellbeing through sensory enrichment, social connections, resilience and coping, productive contributions, comfort and creative fulfilment.
Everyone benefits from including creativity in their life.
Would you like to make a valuable difference to the quality of life of those you care for?
Or do you want to rediscover your own hidden creative ability to enhance your self-care?
No time and little resources to locate and prepare quality creative activities?
Let's chat about how I can help you
And if you'd like to try one of Artintuit's activities yourself, click here to download this free resource. Because everyone needs some light in their life.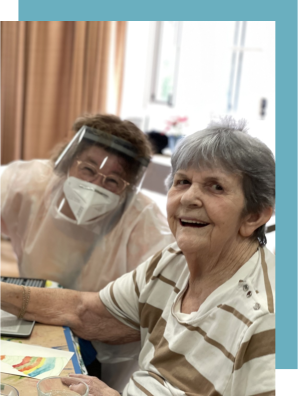 Keep your face to the sunshine and you'll never see the shadows.
That's what the sunflowers do.
Helen Keller